MOVIES
BOTTOM OF THE LEAGUE: 6 REASONS WHY 'JUSTICE LEAGUE' FAILED AT THE BOX OFFICE
Things are looking gloomier than ever in Warner Brothers' DC Extended Universe, and I'm not talking about Zach Snyder's murky cinematography. Justice League opened last Friday at $93mil domestically, some way short of the predicted $110mil plus haul it was supposedly heading for. The DCEU has consistently been a troubled place since its inception when Man of Steel bemused critics and audiences alike in 2013 and matters have only grown worse since (with one Amazonian-shaped exception, of course).
So, have the bats finally come home to roost for Warners' ill-judged Marvel challenger and what kind of future may lie in store for the franchise, if it even has one at all. Here are 6 reasons why Justice League has put itself and its universe in peril:
1. ROTTEN TO THE CORE
They say there's no accounting for taste and the DCEU was veritable proof of this in 2016. Both Batman vs. Superman: Dawn of Justice and Suicide Squad managed less than a measly 30% on Rottentomatoes.com, but the terrible twosome still managed to deliver emphatic openings in the US with $166mil and $134mil respectively on their debuts. So, it was slightly curious that Warners suddenly became coy about Justice League's aggregate score in the lead up to its release.
The Rottentomatoes.com score was hidden until the day of release for JL under the proviso that it would be a big reveal in the site's new "See It/Skip It" web-show. Of course, unless you're someone who regularly trades cows for magic beans, it was difficult to see this as anything other than a bad omen for JL's critical reception. And so it was with the initial score coming in a risible 38% (it has since balanced out at 40%) to the surprise of absolutely no one. It was a tactic that was simultaneously both cynical and naive, but perhaps most damningly, it was also unnecessary since the franchise had hardly relied on the approval of critics in the past to bring in the cash.
If it hadn't been for Electronic Arts dominating the entertainment news cycle by getting an almighty ass whooping over the loot boxes in Star Wars: Battlefront II, then Warners could have been handed an extra heavy dose of bad publicity for this ill-advised maneuver. So, at least that was one thing the studio could be grateful for.
2. A RETURN TO FORM
Normally, when us critics adorn a piece of work with the phrase "a return to form" it's used in a positive sense, but this was exactly the kind of phrase Warners would have been dreading in relation to Justice League. There can be little argument outside of die-hard DC fans that the DCEU has a poor track record: Man of Steel was dubious; Dawn of Justice deplorable; Suicide Squad derisive. Wonder Women may have been delightful, but that still puts the DCEU at 1-3 on the league table of mass approval – hardly championship form in anyone's book.
With early positive word at a premium for Justice League, it didn't take much of a stretch of audiences' intuition to anticipate another loser was about to stumble into theaters. While it seemed many were prepared to give it the benefit of the doubt since $93mil is still a hefty chunk of change, more than enough had seen the writing on the wall and prevented Justice League from being anywhere close to The Avengers beater it was originally conceived as.
3. THE PREMIER LEAGUE

Let's apply some context to Justice League's performance. If the initial goal was to rival Marvel's Avengers then that target has been missed by a country mile. Avengers opened to a staggering $207mil as it rode to the crest of the wave of its own franchise's and genre's popularity. However, it's not entirely fair to draw a direct comparison between the two. While the aforementioned wave of popularity in the comic book genre is a long way from crashing down, it has certainly lost some height since 2012.
Even if Justice League had been the apotheosis of superhero films and managed to shed its considerable ballast of previous misfires, it's very unlikely it would come close to topping Avengers record-breaking opening. That said, the "team-up" movie is supposed to represent the pinnacle of a shared universe's endeavors where said film cashes in on the huge audience awareness generated by the previous solo outings. Unfortunately, the DCEU could not have been more hamfisted in how it went about those.
Just two characters – Superman and Wonder Woman – had been given true origin movies. Batman, however, had to settle for his being encased in the muddled midst of Dawn of Justice, which was also tasked with the heavy lifting for Justice League. Even worse, the likes of Aquaman and the Flash had to make do with the infamous "trailer disk" that Diana Prince watched in DoJ, so it was extremely difficult to feel invested in those characters for non-DC readers going into Justice League.
There are many other factors at play in this process – such as both Supes and Bats falling some way short of previous big-screen incarnations in audiences' minds – but the fact remains that the DCEU was significantly less well prepared to launch their flagship compared to when Marvel set sail in theirs in 2012. Simply put, neither audiences or the franchise itself were ready to step up into this top tier with the DCEU. Finally, Warners' tedious ambition to avoid being like Marvel also meant they seemingly avoided learning from Marvel's meticulous planning too.
4. AUDIENCES WERE STILL THORING OUT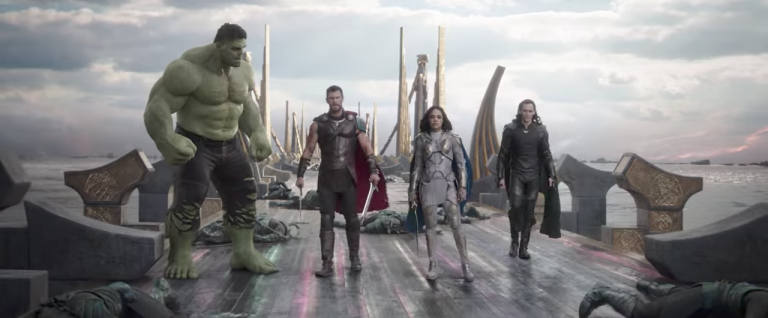 There are few mitigating circumstances that could excuse Justice League underperforming. There were no hurricanes sweeping across certain states or any significant political scandals (at least beyond the white noise of discourse we have grown so accustomed to in 2017) that could have curtailed JL's box office performance. One extraneous factor though that could be attributed to tempering its theater receipts came from a familiar foe.
Marvel's Thor: Ragnarok was seen as a tremendous return to form (in a good way) for the Disney studio and audiences flocked to see Taika Waititi's irreverent take on the Norse god. While it didn't present much competition on the weekend itself (T:R came in at just $21mil going into its third week), it has to be taken into consideration that audiences had had their fill of superheroes for the month – especially when they likely would have perceived Thor's third solo movie as the superior product to spend their ticket money on.
5. THE WONDER OF THE UNIVERSE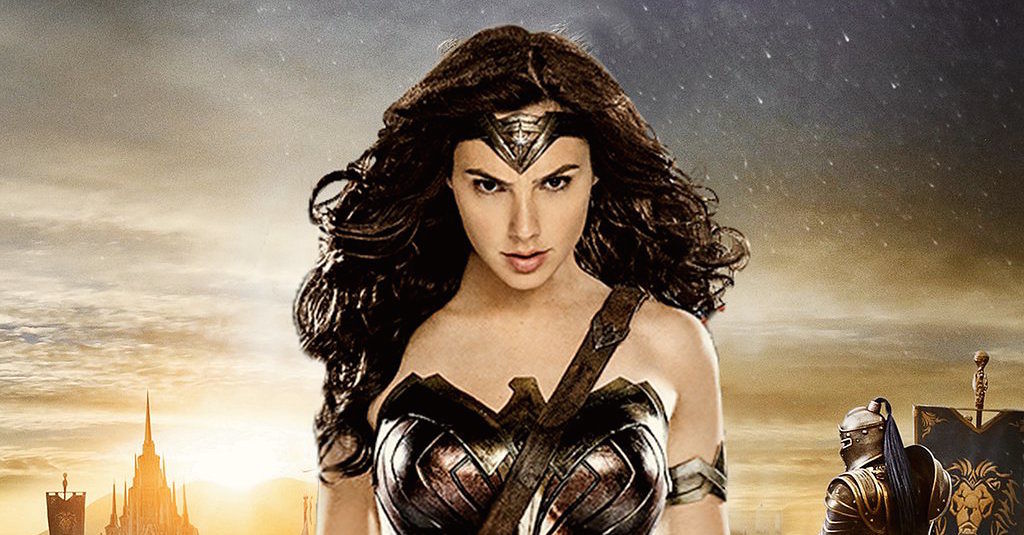 Currently, this year's Wonder Woman is very much the black sheep of the DCEU. Loved by critics and audiences alike, surely the origin story of Diana Prince had reinvigorated the franchise's fortunes just in time to propel Justice League to even greater success? Well, not quite.
We proffered the idea that Wonder Woman had actually, in some ways, made life more difficult in the DCEU earlier this year and it seems we weren't far off the mark. One of the many beauties of Patty Jenkins' film was its unwavering focus on its eponymous character in what was essentially a self-contained story. There were no narrative nods to what was coming in Justice League beyond the clumsy bookend scenes set in the modern day, so there was little incentive to start salivating over the upcoming flagship apart from Gal Gadot's Amazonian herself.
The success and warm reception to WW was not the launch pad for JL that Warners would have hoped it could be. Indeed, it's given the studio quite the dilemma instead. There were suspicions that Warners were formulating a Plan B when DC Studios announced that would be producing stand-alone films within the universe alongside their continuity titles. It could well be time for Warners to turn that into Plan A if things don't go their way this weekend.
6. BLACK FRIDAY
While the $93mil opening weekend was disappointing for Justice League, it wasn't disastrous; however, that could change this weekend. With the exception of Wonder Woman, all the previous DCEU movies dropped off by at least 65% in their second weekend. If a similar prospect awaits for Justice League, that would constitute a disaster for the studio.
The flagship movie needs to keep its drop-off to less than 50% to stop an embarrassing second weekend that will make JL's huge production budget of $300mil look like a folly of an investment for Warner. It being Thanksgiving this weekend will help its cause immensely, but it will face serious competition from Pixar's latest, Coco, debuting in theaters. If it does find itself eclipsed by yet another Disney offering, there's a genuine risk that Justice League's run will come to a grinding halt and achieving a worldwide cume over $600mil could prove difficult.
Such a result would leave Justice League firmly rooted to the bottom of the superhero box office league for 2017. But with all the disappointment and derision that the DCEU has been prone to over the last three years, many will feel it is a fitting fate for a franchise that has rarely done itself justice.