MOVIES
HAVE A BETTER ONE: 5 REASONS WHY 'BLADE RUNNER 2049' FALTERED AT THE BOX OFFICE
It seems the apple does not fall far from the tree as Denis Villeneuve's highly-acclaimed sequel to 1982's Blade Runner failed to light up the domestic box office as expected last weekend. As most are probably aware, Ridley Scott's seminal sci-fi classic also suffered a poor reception at the box office 35 years ago. However, the original had some circumstantial excuses, including being released in a summer where it had to go up against Spielberg's omnipotent E.T. and its brooding philosophical tone was at odds with the trend of high-concept popcorn sci-fi films of the era.
Such excuses will elude Blade Runner 2049, though, with the release schedule virtually clear of veritable competition and we are in a time where more thoughtful sci-fi is capable of making an impact in theaters (as long as a certain former Batman director's name is attached to it, anyway). With a modest US opening weekend of $31mil which was some $20mil shy of what was expected for Blade Runner 2049, how did such a critically adored $150mil budgeted production come up so short in cinemas?
1. Visibility Doesn't Always Equal Profitability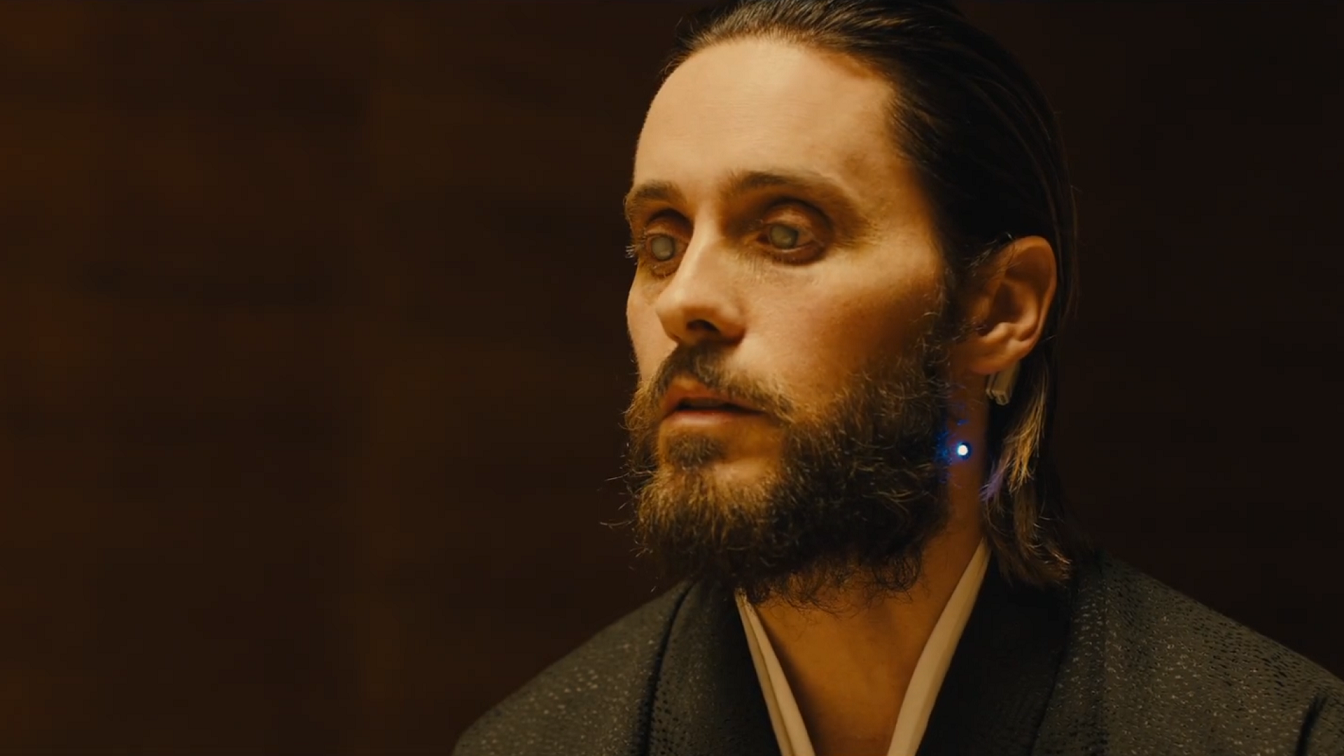 Blade Runner is certainly a very famous film. Any self-respecting film buff or sci-fi fan has likely seen several versions of Ridley Scott's sci-fi dystopia and audiences at large will at least recognize the name. Indeed, in our recent podcast, Cult Curiosity, myself and our editor declared that Blade Runner should no longer be considered a cult film because its presence in the mainstream has grown exponentially after the release of The Director's Cut in 1992. Such brand recognition was likely the primary reason why Warner felt comfortable greenlighting the considerable budget needed to do the original justice as well as bringing in the top-tier talent needed to realize it.
However, Blade Runner's status as a bonafide classic that re-shaped its genre may have undermined its successor. Firstly, just because a film is famous, it doesn't necessarily mean its widely-watched. The ubiquity of Blade Runner's far-reaching influence over cinema can mean it's the kind of film that more casual cinema-goers feel like they've probably seen but haven't actually sat down for a proper viewing. This lack of intimate familiarity with the original could have been seen as a high bar to entry for such individuals.
Secondly, the look of Blade Runner has been imitated ad infinitum since its release and the authentic continuity of the sequel's visuals robbed it of a freshness that potentially could have snared the uninitiated more easily.
Lastly, Blade Runner was released 35 years ago! While it only just cracks the top 20 for the longest gap between original and sequel, the only films with a longer gap that can provide relevant comparisons are Return to Oz, The Wicker Tree (a very belated sequel to The Wicker Man), and 2012's Easy Rider: The Ride Back. These three films all share two aspects in common with Blade Runner 2049: they were all follow-ups to classic movies and they were all flops. Breaking that particular cycle required the promotion of Blade Runner 2049 to reach as broad an audience as possible but, unfortunately, the trailers seemed to have a different agenda.
2. Preaching to the Converted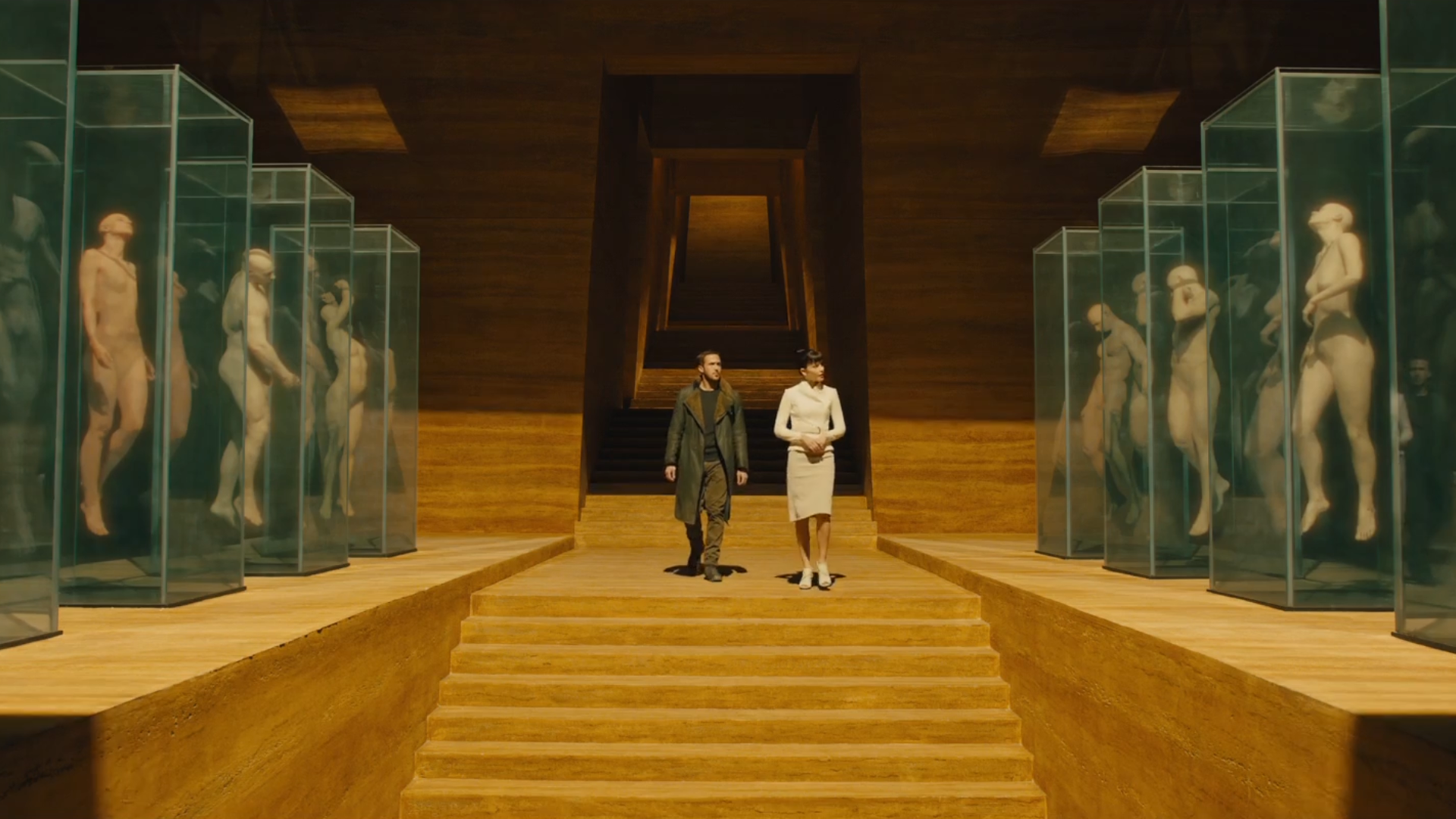 There can be little argument that the promos released in the lead up to Blade Runner 2049 were concentrating on one specific message: Just look how much this looks like Blade Runner. Whereas, actual plot details and concepts were kept at an absolute minimum, which was wonderful for fans wishing to avoid any form of spoilers but didn't exactly provide much of a foothold for the unversed.
Interestingly, in a week where the latest Star Wars promo has rightfully been criticized for giving too much away by pushing the hard sell on the drama in The Last Jedi, the trailers for Blade Runner 2049 can be lauded as an exercise in admirable restraint out of respect for fans. The only problems with this strategy was that Blade Runner devotees were probably going to see the sequel anyway and there's not enough of them to support a mega-budgeted production. In hindsight, more narrative context and drive was definitely needed in the gorgeous looking trailers to reach a wider audience.
3. What's in a Name?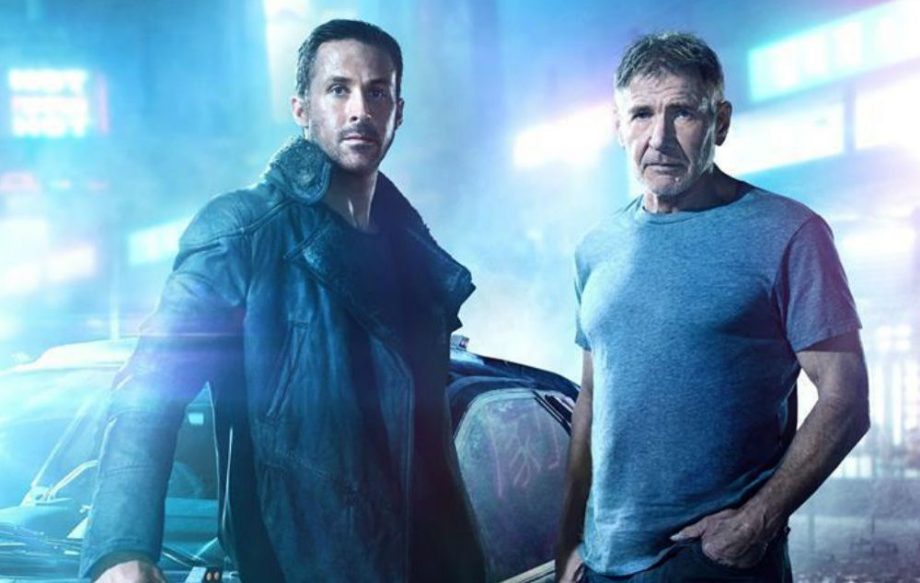 A pairing between the most successful movie star of all time and one of Hollywood's hottest male stars; what could possibly go wrong? Well, you don't have to dig particularly deep to see how misleading the statuses of Blade Runner 2049's leading men are when it comes to actually opening a film. Unless Harrison Ford is accompanied by a walking carpet or wearing a fedora, then a big opening weekend for one his films shouldn't be taken for granted. Ford's biggest opening weekend outside of Lucasfilm productions was way back in 1997 with the middling action flick Air Force One and since then if he's not playing Henry Jones Jnr or Han Solo, the US box office remains relatively untroubled by a Harrison Ford vehicle.
As for Ryan Gosling, one has to wonder why he is still thought of as a "bankable" star in Hollywood. Only La La Land has made over $100mil domestically of his films and his biggest opening was Crazy, Stupid, Love where Steve Carrell was arguably the bigger draw. Gosling has always been a capable actor who picks interesting projects but the idea that his name on a movie poster is enough to sell the project entire needs to be put to bed.
Of course, the onus wasn't on these two stars to give Blade Runner 2049 its core appeal and it is becoming increasingly clear that we are in a post-movie star era in modern cinema with last month's monster hit, It, breaking all kinds of box office records without a single household name among the cast list. Still, Ford and Gosling would not have come cheap and they have so far not proved value for money.
4. Was it Worth a Babysitter?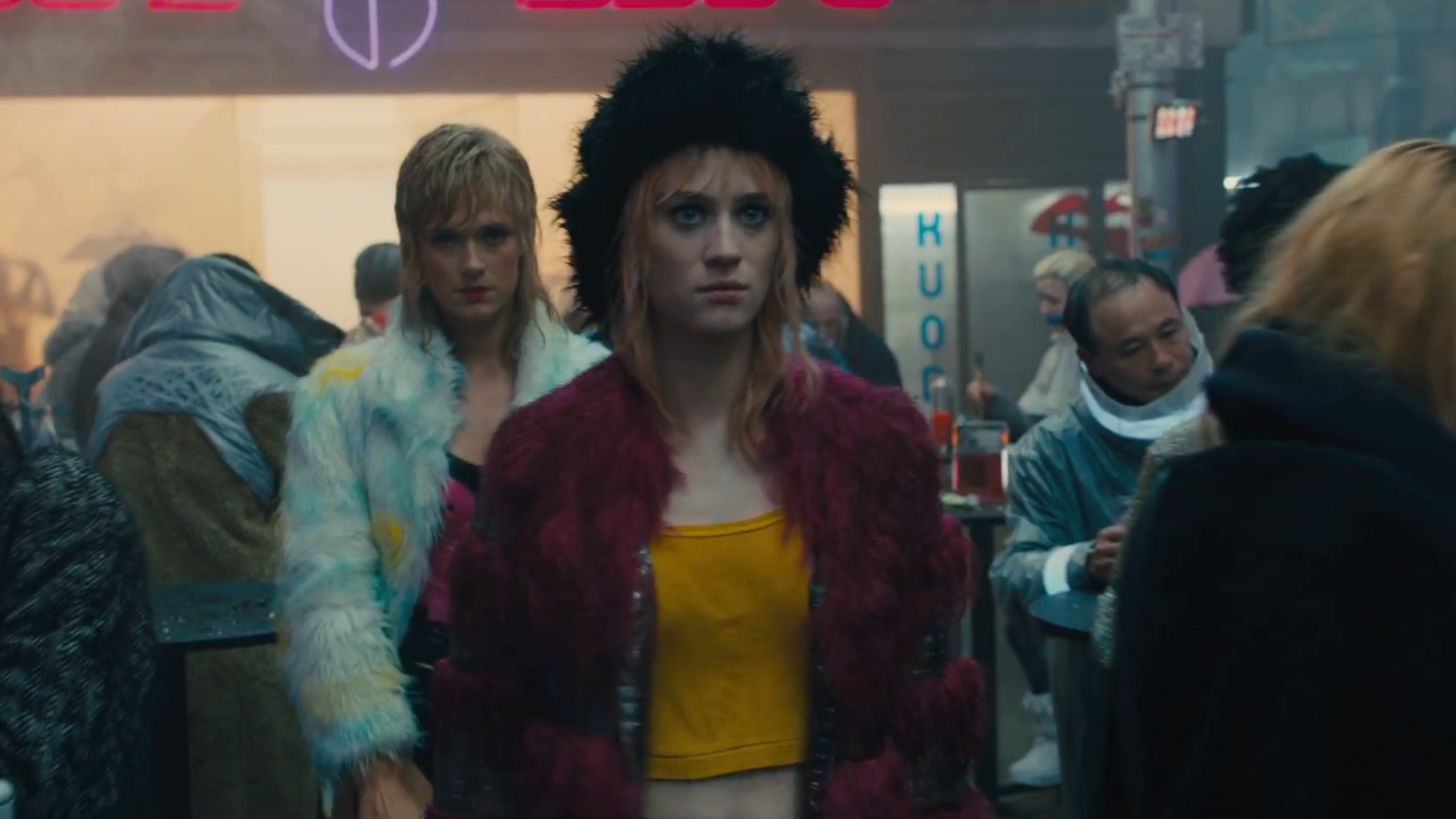 Although it seems a mundane and reductive barometer of cinematic content's appeal to an audience, the fate of R-rated movies in theaters often hangs in the balance of whether adults feel a film is worth the extra expense of hiring a babysitter for the evening. There is no exact formula as to what kind of film can justify this to mature audiences, but during these times of turbulence and turmoil, escapism is likely to be high on the agenda. So, perhaps spending nearly three hours in a dark, oppressive dystopia – no matter how beautifully realized it is – wasn't exactly crying out to those seeking asylum from a world that seems determined to turn itself into one.
Another similar issue was that Blade Runner 2049 was lacking in appeal to women. Less than 30% of the sequel's weekend audience was female, which tends to suggest that this wasn't a film that held equal appeal to couples. Now, before we get some "stimulating" comments about how not all content needs to appeal to everybody, the fact of the matter is if a potential blockbuster isn't either appealing or accessible to teenagers then it has to convince adult couples that its worthy of a date night and with an overwhelming appeal to male audiences, Blade Runner 2049 failed to gain significant attraction with that demographic.
5. Playing the Long Game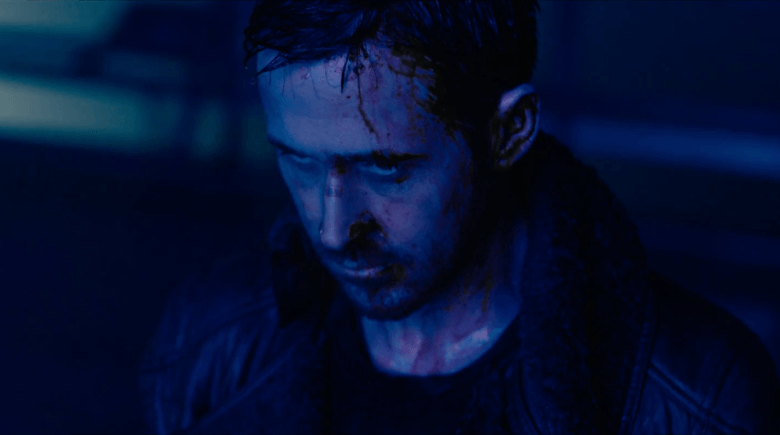 Ultimately, though, Blade Runner 2049's disappointing opening weekend may not be the quite disaster some are making it out to be. Certainly, the strong critical reception to the film will help it in the long run and it won't face any serious competition until another resurrected franchise arrives at the end of the month in the shape of Jigsaw. But, perhaps just like its progenitor, Blade Runner 2049 will find its true place in the home where it will be easier to savor its brooding, introspective tone.
In terms of keeping the fans onside and delivering a true artistic spectacle then Blade Runner 2049 is money well spent that will likely develop its own emotional responses from a new audience if it can outlive its theatrical lifespan. But, if WB were expecting all of its considerable outlay back quickly then they were clearly dreaming of electric sheep.