TV
BEST OF 2017: AUBREY PLAZA STANDS OUT WITH A CRAZY GOOD PERFORMANCE
We surveyed our readers and allowed them to vote on their favorite geek-centric projects and stars of the year. In our Best of 2017 series, we'll highlight each winner and discuss what made them a sensation.
2017 will definitely be remembered as a year of making and breaking careers in Hollywood. For the category of Best Performance in a TV Series, there were plenty of outstanding actors to choose from, but we managed to narrow it down to the top six:
Best Performance in a TV Series
Aubrey Plaza – 'Legion"

Nikolaj Coster Waldau – 'Game of Thrones'

John Bernthal – 'Punisher'

Andrew Lincoln – 'The Walking Dead'

Thandie Newton – 'Westworld'

Millie Bobbie Brown – 'Stranger Things'
All of these actors gave memorable performances, but one stood out above the rest. First up though, the actor who took a respectable second place in our poll.
RUNNER-UP:  MILLIE BOBBIE BROWN 'STRANGER THINGS'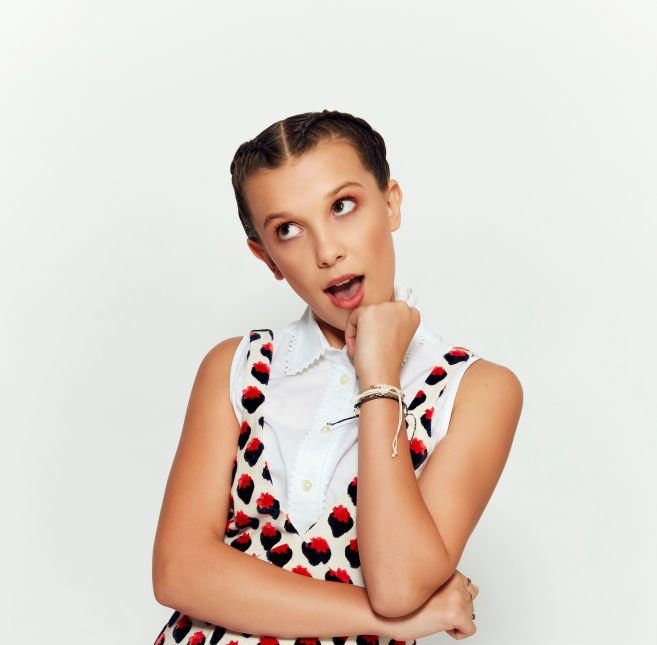 Coming in second with a solid 19% of the vote, this little powerhouse killed it (literally) in Netflix's nostalgic horror adventure Stranger Things as the intense and emotionally unstable Eleven. Whether she's fighting monsters from other realities, beating up bullies, or learning the nuances of friendship, trust, and what it means to be family, Millie Bobbie Brown really brought something special to this performance in a way that not many other young actors could have. With a third season already in the works and with more quite probably on the way, it looks like we'll be seeing plenty more of what Eleven and MBB can do.
WINNER: AUBREY PLAZA 'LEGION'
A longtime fan favorite, Aubrey Plaza has always had a flair for character acting and every performance she gives feels utterly natural, which is probably what makes Lenny such a terrifying entity for her to embody.
The twisted extension of a nightmarish mutant parasite trapped in the brain of an ambiguously schizophrenic mutant, Lenny is a driving force in the show, pushing the agenda of the Shadow King and manipulating David through false memories and misinformation. After seeing her in action, it's obvious that no other actor could have managed the role as effectively as Plaza.
While this character could have come across as cheesy, over the top, and ridiculous, Plaza plays the part with aplomb, providing just the right amount of haunting charm. Sometimes wacky, sometimes sexual, but always completely nuts, Plaza's manic and magnetic performance is absolutely riveting. She commands the screen and your attention completely, no easy task with a show that provides so many fantastic visuals.
Walking away with a hefty 43% of the vote, not only did Plaza stand out as a part of this show's ensemble cast but as one of the strongest actors of 2017. Plaza will be reprising the role of Lenny next year in Legion season 2 and it sounds like we all can't wait to see what else she's going to bring to the table!
Agree? Disagree? Let us know your thoughts below and be on the lookout for more articles covering the Best of 2017!