MOVIES
HAMMER TIME: 5 REASONS WHY 'THOR: RAGNAROK' WILL ROCK THE M.C.U.
In case you've been living under a Ragnarok (sorry, not sorry), the first trailer dropped for Thor's third solo cinematic outing this week, Thor: Ragnarok. The trailer offered up nothing short of a plethora of teases, excitements, and hints of a Thor movie that looks considerably different to its predecessors. Such a shake-up is necessary for the Norse god since he has failed to enjoy the same lofty critical reception or box office success of his Avengers teammates in his previous two films. But what we've seen so far is likely exceeding even the most optimistic of expectations for the further adventures of Odin's firstborn.
So, here are 5 reasons why Thor: Ragnarok will finally have the Prince of Asgard's head held high when he returns to work in Avengers: Infinity War.
1. THOR GETS HAMMERED
It used to be traditional that superheroes gave up their powers/responsibilities in the second installment (see Superman II & Spiderman 2), but the MCU has bumped that sequence along a notch with both Iron Man and Captain America doing similar in their third outings and it's seemingly Thor will be doing likewise in Ragnarok. It has also been traditional for third entries in superhero arcs to take a nosedive in terms of quality, which is also a trend that Marvel has bucked with both Iron Man 3 and Captain America: Civil War being arguably the finest episodes for their respective heroes.
It's promising then, that as soon as Zepplin's Immigrant Song reaches full volume in the trailer, we see Mjolnir shattered with worrying ease by Cate Blanchett's Hela, meaning Thor is likely on the losing side of their initial encounter and at a significant disadvantage for the rest of the movie, presumably. That's not to mention an even worse fate that awaits his home world of Asgard as Thor is banished to Sakaar unarmed.
The film isn't exactly being subtle about the Norse god's neutering: Chris Hemsworth's shorn locks are more than just a new look and has more than an air of Samson after Deliah had gone all Vidal Sassoon on him. So, it's a classic superhero plot premise but can Marvel do anything new with it? Maybe they've found just the man to do just that…
2. GOOD THINGS COME TO THOSE WHO WAITITI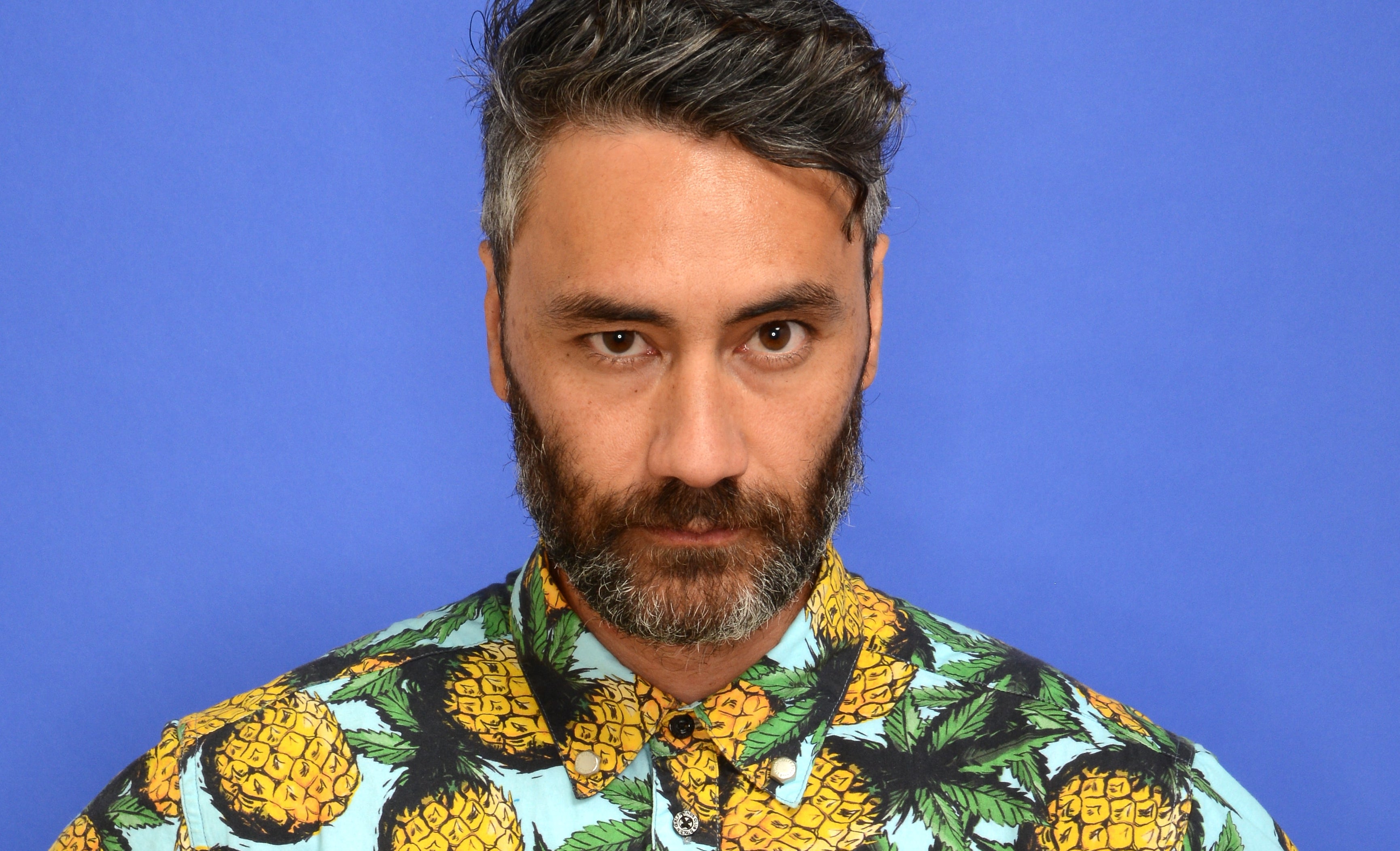 At first glance, Ragnarok's director, Taika Waititi, is far from a household name -that is unless you live in New Zealand or a house full of film geeks with a penchant for comedy. 2017's New Zealander of the Year (no, really) has been building a considerable cult audience outside of his native land -where he broke box office records with his last film Hunt for the Wilderpeople– thanks to his peerless ability with folksy comedy that he consistently delivers with the lightest of touches and charm to spare.
Being the helmer for a succession of charming cult comedies might not see like much of a requisite for being put behind the camera on a major action blockbuster. But, if you've been fortunate enough to see his vampire mockumentary What We Do in the Shadows, you will have witnessed some impressively seamless effects work that should put the New Zealander in good stead here (he also appeared in the Green Lantern movie but he'd probably like us to forget about that).
Anyway, if you're not a humorless sociopath and your favorite moment in the trailer was "He's a friend from work" like everybody else then that is Waititi's tone down to a tee and we should expect much more mirth like this in the final film.
3. SOMETHING WICKED THIS WAY (FINALLY) COMES 
The constant Thor(n) in Marvel Studio's side has consistently been their inability to transfer their roster of villains on to the big screen with the same aplomb as their heroes. Ultron managed to make somewhat of an impression but he was literally a walking cliche of a genocidal AI and the jury's still out on whether Loki is an actual villain or more of an antagonistic anti-hero. Whereas the rest have merely been glorified henchmen getting above their station in the M.C.U. so far.
So, thank the Norse gods for the ever dependably despicable Ms. Blanchett bringing some genuine menace to proceedings as Hela -the Asgardian goddess of death, no less. In just a few seconds of screentime, she has already out odious-ed and ominous-ed virtually the entire catalog of Marvel Studios' villains as she brings first the mighty Thor to his knees and then does the same with the entire of Asgard. Is this the final refinement to the M.C.U. that will see the last chink in their armor smoothed down to the same impervious sheen as the rest of their characters? Quite possibly…
4. HULK: CIVIL WAR
So, quite how the green "always angry" one gets to Sakaar will hopefully be part of the fun but it's probably fair to say Thor spoke for everyone when he joyously exclaimed "Yes!" on seeing his old friend emerge in the gladiatorial arena. Furthermore, is this why we didn't see either of them in Captain America: Civil War?
Whatever the answers, the most important factor the Hulk's appearance here means we're going to finally get a chance to spend more time with Ruffalo's Bruce Banner, in some form at least. And lest we forget, his Hulk has still yet to have a solo outing and is in danger of becoming the most undervalued member of the Avengers if Marvel ever makes good on their promise to finally make a Black Widow movie, so his appearance here can only be a major plus point (even if does suggest a tiny bit that Thor might not be capable of carrying his own film by himself anymore).
5. COLOR ME EXCITED
Perhaps what is most striking about the trailer above all the laughs, a proper villain, savage haircuts, and the return of the Incredible Hulk is the incredibly vibrant palette of colors and the gloriously early 80's title graphics. Not since Luc Besson's The Fifth Element have we seen so many bright and contrasting hues used in a major Hollywood action flick (though Besson's return to the genre with Valerian might usurp Ragnarok by beating it to theaters this summer).
This unashamed nostalgic pastiche calls upon the spirit of an era when pulpy sci-fi adaptations stuck true to their roots and weren't afraid to look camper than a row of neon pink tents. One in particular that springs to mind is Mike Hodge's Flash Gordon which, despite having found a new audience over the last two decades, still doesn't get nearly enough credit for having a genuinely witty script that outsmarts most modern equivalents. Given the presence of the always delightfully off-kilter Jeff Goldblum (and in that make-up!), it's probably safe to say we're going to see a comic book movie take itself far less seriously and dare to remember what most comic books really are: rainbows of action and adventure unfettered by such boring ideas as realism and restraint.
(THOR: RAGNAROK is due to be released on November 3rd in US theaters)