NEWS
BBC REVEALS THE 13TH DOCTOR WHO
The BBC has finally confirmed who will be playing the 13th Doctor after Peter Capaldi will retire from the role this Christmas and it is a first for the prestigious role. The British actress, Jodie Whittaker, will make history in the series as the first ever female Doctor. It's a decision that will likely delight many fans of television's longest running sci-fi show who have been baying for the Doctor to take a feminine form for some time now.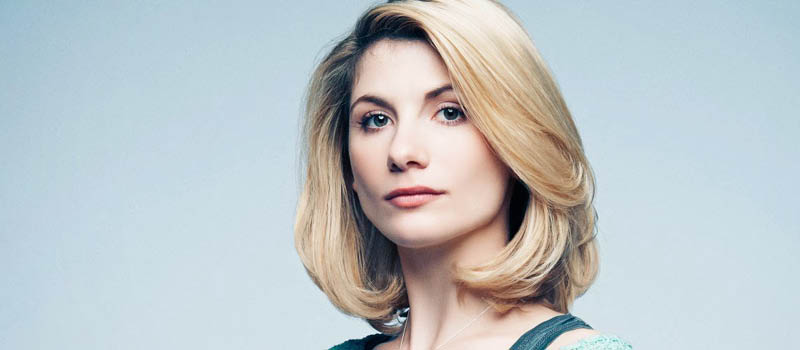 Jodie Whittaker is probably best known for her prominent role in ITV's widely acclaimed detective series, Broadchurch, which made her a firm favorite for the vacant role of the Doctor thanks to the Doctor Who's new showrunner, Chris Chibnall, creating the crime drama for ITV. This won't be Whittaker's first foray into sci-fi since she has previous experience in the genre with a lead role in an early episode of Black Mirror (The Entire History of You) and a part in the 2011 British alien invasion movie, Attack the Block.
The actual announcement was surprisingly understated for such a momentous reveal with a simple piece of footage showing a hooded figure wandering through a forest before a familiar looking key appeared in their hand. It was a tease for sure as it was initially difficult to ascertain the sex of the figure before the hood was removed to reveal Whittaker's face.
It was perhaps inevitable that we would be getting a female this time around after the show had already demonstrated that the Time Lords could change gender via regeneration with The Master transforming into Michelle Gomez's Missy in Season 8.
Jodie Whittaker will make her full debut as the Doctor sometime in 2018.