COMICS
(EXCLUSIVE) INTERVIEW WITH 'SECRET LOVE OF GEEKS' SCRIBE HOPE NICHOLSON
The desire to tell stories is one of the most profound traits that we as humans share. Stories create kinship and understanding between people, allowing us to step into the life of another and experience something outside of ourselves.
Hope Nicholson has been doing phenomenal work in the name of preserving and fostering alternative perspectives through comics and prose. Starting out as a comics historian, she literally wrote the book about feminist representation in comics and has since produced several anthologies with broader representation in mind, including the series Moonshot, which showcases the heritage and identity of indigenous peoples from across North America.
Her books tell incredibly intimate stories about life from a variety of diverse writers and artists and we were lucky enough to speak with her a bit about her work in comics and the stories she helps others tell.
Hero Index: What was your first meaningful experience with comics?
Hope: It's hard I often give a different answer each time about my first experience with comics. It's like asking to remember the first tv show you ever watched. It might have been my grandpa's Donald Duck digests that he had in the well-organized, but tiny bookshelf in his room when I devoured anything with words – and if there was pictures any better. Or the 1960s copies with covers torn off of the Superman comics at the lake. It might have been my aunt's copies of 1970s Betty and Veronica comics that she scratched the eyes out of (in the way that only angry little girls can be cruel to the perfect idols we are presented with). My own first comics ranged from indie fantasy comics found in the quarter bin, and later superhero comics like the Avengers too.
After beginning your career as a comics historian and researcher, what inspired you to make the jump to publishing current creators?
In order to get funding for my reprints, I convinced creators to do pinups that showed their interpretation of the character. That set the pace to working with today's creators, and it all evolved from there. I knew there was stories I wanted to see told, and I didn't think I'd be a publisher at the time, but it all snowballed from there as I learned I greatly enjoyed the process.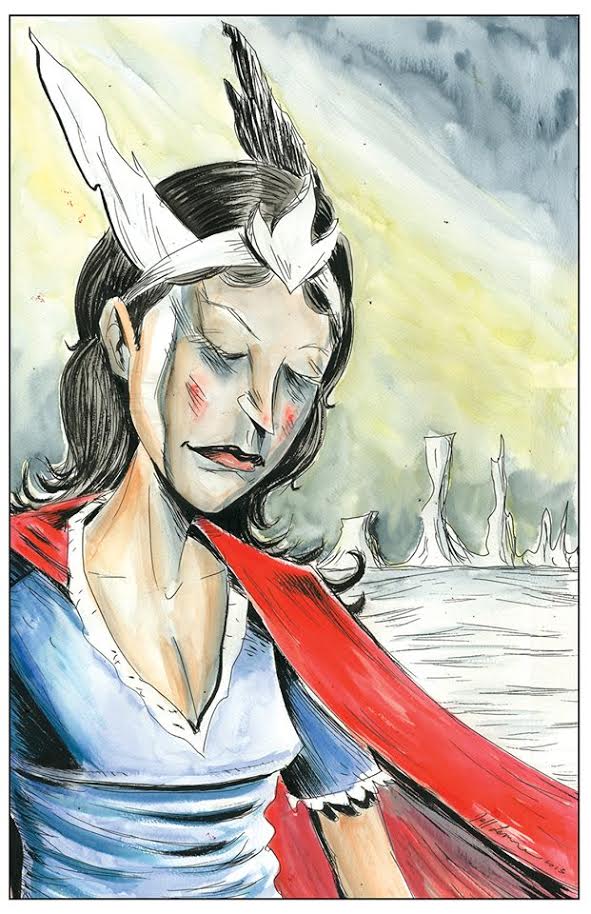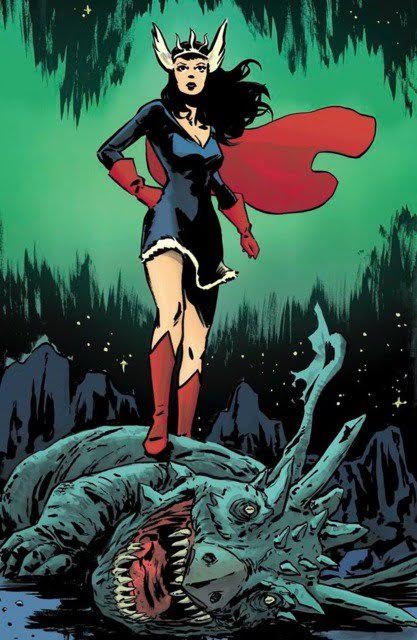 How do you decide what stories belong in your anthologies? For that matter, how do you decide what the focus of an anthology is going to be?
I often wait for the right feeling to come to me. Any time I have an idea for an anthology I write it down quickly, but often the passion for the idea fades after time. Every so often one sticks, and as it's always easier to market a project you're passionate about, those are the ones I work with. The other ideas often have their day as well, even if they're lacking that passionate push, they're usually good projects. The Secret Loves of Geeks was one that I wrote jokingly as "The Secret Loves of Geek Girls: Boy-Girl Slumber Party" that my friend Meaghan Carter suggested. It evolved a bit from that initial pitch!
I start with either the theme or the creators, in fact they're often intertwined. Sometimes they evolve through the process. For Gothic Tales of Haunted Love for example, I wanted to showcase new gothic romance comics, and had a vague idea that I wanted them set in different time periods. When the project open call began, I noticed a lot of creators originated from various countries and cultures, and that quickly became the theme of the collection. For The Secret Loves of Geeks, I had the idea that I wanted to include more stories from people whose experiences were different from the creators in the first volume, while still having a project that was inclusive of women. So we had more stories from nonbinary creators and from asexual creators, as well as some from men from various sexualities.
Speaking of your most recent anthology, are there any particular moments that resonate with you personally from 'The Secret Loves of Geeks'?
They all have greatly expanded my view of the world. I very much appreciated Gabby Rivera and Ivan Salazar's stories for their discussions of queer sexuality and latinx identities in particular, since this is an area I have no experience or knowledge of.
You actually wrote a piece for this anthology, as well as for your prior anthology 'The Secret Loves of Geek Girls'. How difficult do you find it to talk so openly about such personal experiences?
Writing personally was hard, though I'd say the second story was harder to write than the first. The first story in The Secret Loves of Geek Girls was something that had been a few years processed by the time I wrote it. It was about being a late bloomer confused about sexuality until a series of events caused me to suddenly and unexpectedly enter the world of sex in my late 20s. Telling my story to others made it less scary, and actually was the impetus behind the books in general. If I felt such relief after a decade of struggle, realizing I wasn't alone, maybe other people's stories would help others going through similar situations.
But for my story in The Secret Loves of Geeks, it was in some ways, more embarrassing and shameful than virginity. In it, I discuss the intersections between professional work and personal life, that is the world of hook-ups and makeouts at comic conventions. Since I do still go to comic conventions – and occasionally still find intimacy during my time there, I didn't have as much distance as I did for the first story. Also, knowing that stories of virginity make the writer seem wholesome and naive, but stories of one-night stands make the writer seem sullied and flighty, made it a lot more scary to see how the latter would be received. So far there's been no reaction to it positively or negatively, and that suits me JUST FINE.
In addition to producing anthologies, your publishing company, Bedside Press, also reprints older comics to make them available to the public. How do you find these comics? What specifically do you look for?
My primary focus is on comics that in some way resist the dominant ideology of what comics should have been like at this time. Nelvana of the Northern Lights, for example, showcases an Inuit superhero, Brok Windsor has a skilled and witty Blackfoot pilot as the secondary character, Fashion In Action featured a diverse range of women of all body types. And Sally the Sleuth, well, I wanted to remind people that their grandparents were not saints, and that sex comics form the basis of the comic industry, for better or for worse.
What other projects are you working on at the moment?
I have an as of yet unannounced project with a publisher. All I can say is that I will be working very closely with Megan Kearney, which pleases me a lot!
My next project for Bedside Press will be Work for a Million, which is an adaptation of the first pulp detective novel to feature a lesbian detective as its hero. It will be adapted by comic writer Amanda Deibert, and we are still looking for the right interior artist!